Susie Gustafson Real Estate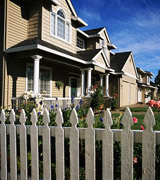 Welcome
Real Estate
Tools & Information
About Us

Susie Gustafson
Susie Gustafson Real Estate, LLC
12 University Ave.
Hamilton, NY 13346
315-824-4663 Office


Listing Details
Great Apartment just a few miles from Village...
Listing Number:
777815
Availability:
Rented
 
Essentials
Bedrooms:
1
Bathrooms:
1
Type:
Single Family Home
Style:
Ranch
Pets Allowed:
yes (with pet deposit)
Lot Size:
3 acres
Year Built:
1970
Request Information
 
Location
Hill Rd.
Madison, NY 13402
Cross Street(s):
E. Lake Rd.
Get Map

School District: Hamilton Central Schools
Detailed School Info

 
Financials
Rent:
$600
Security Deposit:
$600
Description:
Sweet apartment features larger bedroom, full bath, kit/liv/dining great room, private back 'porch', use of big yard. Minutes to Colgate, village.


by Blitz Development