Susie Gustafson Real Estate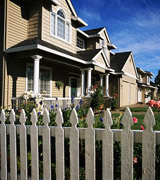 Welcome
Real Estate
Tools & Information
About Us

Susie Gustafson
Susie Gustafson Real Estate, LLC
12 University Ave.
Hamilton, NY 13346
315-824-4663 Office


Listing Details
Charming cottage on Upper Leland Pond now available for rent!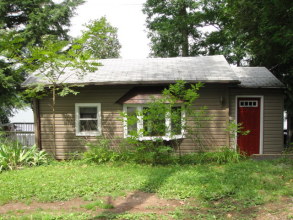 Sweet cottage nicely done!
Photos:
|
Sweet cottage nicely done!
|
Another look~
|
Up and down deck on waterfront & Dock!
|
Lots of glass to enjoy the view!
|
embracing the elements...
|
Kitchen work area
|
what you get to see when washing dishes!
|
Living room has gas stove
|
...and wrap around sliders that open out to great deck!
|
Walk out to dock from lower level (everyone likes to use for BR!)
|
Upper Deck
|
walk out from living room
|
Listing Number:
953250
MLS Number:
s277843
Availability:
Rented
 
Essentials
Bedrooms:
1
Bathrooms:
1
Type:
Single Family Home
Style:
Cottage
SqFt:
795
Basement:
Yes
Lot Size:
.12
Year Built:
1910
Car Spaces:
2
Request Information
 
Location
3327 Side Circle N
Bouckville, NY 13310
Get Map

School District: Morrisville Eaton
Detailed School Info

 
Financials
Rent:
$900
Security Deposit:
$900
Description:
Charming cottage on pretty Leland Pond features long lake views, large deck - perfect for a quick paddle or just enjoy the peace and tranquility of convenient space and amenity! Rent includes basic satellite service access(Direct TV), snow plowing and garbage pickup!


Features & Amenities
Fireplace, Hardwood Flooring, Views, Patio/Deck, Porch, Washer/Dryer


Listed By:
Susie Gustafson
Susie Gustafson RE LLC
315 824-4663

by Blitz Development