Charming Year Round Cottage w/pretty waterfront on Upper Leland Pond for rent!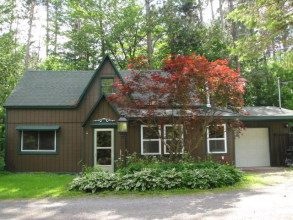 More Photos At:
Listing Number:
952284
MLS Number:
s-273871
 
Essentials
Bedrooms:
2
Bathrooms:
1
Type:
Single Family Home
SqFt:
1000
Lot Size:
.10
Floor(s):
2
Year Built:
1955
Car Spaces:
2
 
Location
273871 Northside Circle
Eaton NY

 
Financials
Rent:
$700
Security Deposit:
$700
Susie Gustafson
Susie Gustafson Real Estate, LLC
12 University Ave.
Hamilton, NY 13346
315-824-4663 Office


Description:
Sweet Cottage nicely done offers Lakeside living just a quick hop to Madison-Bouckvilles antique alley, Colgate U., Village of Hamilton!
Enjoy nice deck/dock on Upper Leland Pond in a sweet house w/attached garage, w & d!


Features & Amenities
Fireplace, Views, Skylight(s), Refrigerator, Dishwasher, Washer/Dryer, Landscaping, Garage


Listed By:
Susie Gustafson
Susie Gustafson RE LLC
824-4663