Sweet Ranch close to Colgate University & Town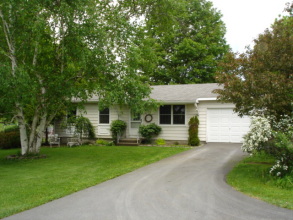 More Photos At:
Listing Number:
834685
 
Essentials
Bedrooms:
3
Bathrooms:
1
Type:
Single Family Home
Lot Size:
1+ acre
Floor(s):
1
Year Built:
Car Spaces:
1
 
Location
Hamilton NY
Cross Street(s):
West Lake Moraine Rd.

 
Financials
Rent:
$1,000
Security Deposit:
$1,000
Susie Gustafson
Susie Gustafson Real Estate, LLC
12 University Ave.
Hamilton, NY 13346
315-824-4663 Office


Description:
Sweet and easy Ranch w/attached garage on beautiful private property with horse farm view right out your front door! Finished basement opens up extra living space. Large yard features kennell, back deck and plenty of places to garden or play! Close to Lake Moraine, Colgate University and Towns of Hamilton or Madison. One year lease available.


Features & Amenities
Cable Ready, Basement, Refrigerator, Washer/Dryer, Garage