Beautifully Maintained Lakeside property overlooking Bradley Brook...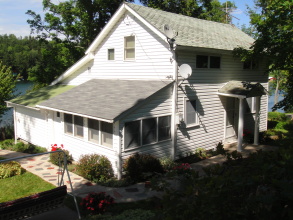 More Photos At:
Listing Number:
947470
MLS Number:
S257686
 
Essentials
Bedrooms:
4
Bathrooms:
1.5
Type:
Single Family Home
SqFt:
1200
Lot Size:
.43
Year Built:
1850
Car Spaces:
2
 
Location
5186 Westcott Rd.
Eaton NY 13334
Cross Street(s):
Bradley Brook Rd.

 
Financials
Price:
$300,000
Property Taxes:
$2769
Susie Gustafson
Susie Gustafson Real Estate, LLC
12 University Ave.
Hamilton, NY 13346
315-824-4663 Office


Description:
Beautifully maintained property on pretty waterfront on Bradley Brook offers over 300' of frontage, beautiful views and well groomed home inside and out! this yearround property has only been used in the summertime but boasts a fully insulated, heated and charming interior to enjoy waterside living at its best! It is being sold completely furnished, turnkey. A wonderful opportunity to just move in and enjoy!


Features & Amenities
Hardwood Flooring, Views, Patio/Deck, Porch, Basement, Refrigerator, Washer/Dryer, Garage


Listed By:
Susie Gustafson
Susie Gustafson RE LLC
315 824-4663